Meet the Juicing Sisters...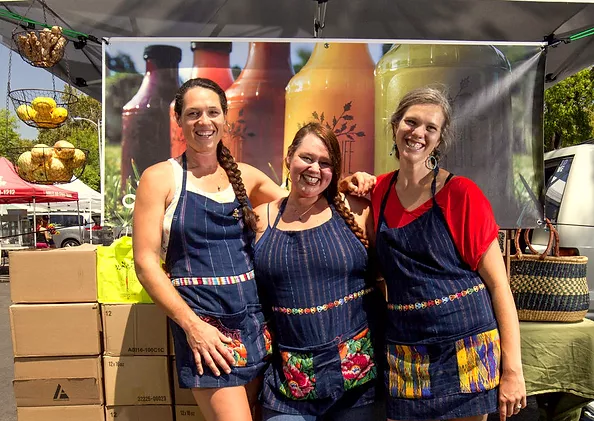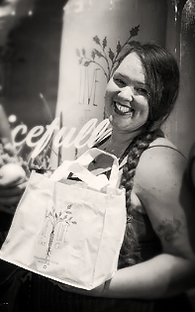 Hey Everyone, my name is Autumn, and I love being a co-owner of Live Life Juice Co. !! Starting this business has been a culmination of a long time dream to work with my sisters, doing something I really believe in. I feel that the quest for health is truly universal; it comes in all shapes and sizes, all walks of life, all colors of the rainbow, and is something we all strive to attain. My hope is that grabbing a bottle of Live Life Juice will be a convenient and tasty way for you to do just that! I, personally, love to LIVE LIFE, here in beautiful Chico, with my fiance. It's easy to enjoy life doing all the activities I love with so much beauty in this part of the world. I adore riding my bike through town, swimming in our creeks and rivers, laughing, hiking in our gorgeous canyons, camping, laughing, singing, dancing, enjoying a thriving live music scene, laughing, quality time with my family, and my dog…and LAUGHING!! I have so much sincere gratitude for all the support we receive. I hope to see you all soon, because it is a blessing to see you all LIVE LIFE in your own unique way.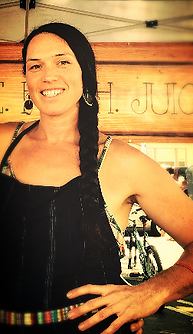 Hello! My name is Angelina, being a co-creator of Live Life Juice Co. is a blessing! I absolutely love being a part of this SISTER TEAM, and this community. It feels so good to be offering something that I believe makes this town more of an awesome place. If there is anything you should know about me, it's that I love doing this! LIVE LIFE JUICE Co. was born from the LOVE of health and wellness, but mostly for the love of JUICE AND HEALTHY FOOD and Chico's need for both of these things. I have been juicing and playing in the kitchen making healthy food taste good since I was a teenager. One of my favorite jobs was managing a juice bar in the town of Kapa'a, Kauai during my 10 years in Hawaii. I learned, then, how much I love to offer vibrant, good tasting nourishment to the world. I have worked in the food industry my entire life, and was driven to fuse these passions and bring you wonderful tasting, vibrant food and juice. I am proud to say that my best friend is my husband, I am a mother of two beautiful and smart teenagers and they are just as excited for Mom and Live Life Juice Co. as I am! When I am not in the kitchen having a blast and pouring love into everything I make, I am gardening or swimming in any of our beautiful creeks, rivers, and lakes with my family…doing anything outside, really, (probably getting way too much sun), because I LOVE THIS EARTH AND I LOVE THIS LIFE!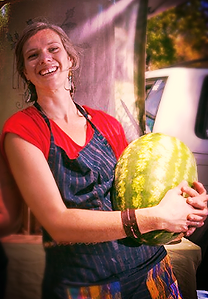 Hello, my name is Abigail Mary. I am a huge advocate of loving and living life! The youngest of all five sisters, I grew up in Southern California and was the last to leave the nest. I left home to attend FIDM in L.A., and graduated with a degree in fashion design. Although I have a passion and flair for fashion, ( as you may have noticed! ) , I discovered that I would probably never use that expensive degree and decided to join my sisters in Kauai. Not only did I co-manage an organic vegan restaurant in Kauai, where I developed an understanding that healthy eating and healthy living go hand-in-hand with feeling good, but it was there that I also met my future husband, Emiliano.  We both had a deep desire for travelling and set off on an adventure of a lifetime for a year to Africa, South-east Asia, India, and back to my husbands homeland in Argentina, where we lived for 4 years before re-locating to beautiful Chico. Now established here in Northern California, a proud mama to my son, Maceo, and daughter Naima, I couldn't be happier working side-by-side with my sisters providing fresh, cold-pressed juice to my family…and the community!